Are you organising an event for your community?
Do you need a home for your group activity?
Are you a school that needs an extra space for activities and learning?
Are you looking for a private space to rent?
Welcome to Shaftesbury Hall
Shaftesbury Hall has been owned by the North London Samaritans since 1974 and we are proud that the complete redevelopment of our 'Tin Tabernacle' finished in November 2018. Our vision has always been to create a new centre for Samaritans' volunteers and a true community facility for local groups to use and enjoy.
​
Thank you to everyone who has helped us along the journey to rebuild the hall, to our partners, those who have given their time and expertise to the project and above all to our wonderful volunteers and those who have donated so generously.
​
Shaftesbury Hall is now open for booking from £25/hour (£15/hour registered charities). Please check availability using our calendar, below, and contact us to enquire about placing a booking or for further information.
​
Visit Shaftesbury Hall in Herbert Road, Bounds Green, London N11 2QN
Shaftesbury Hall Calendar
Get in Touch to Book the Hall
Reviews of the Hall services will be available soon.
Sprung wooden dance floor

Fully-fitted kitchen

Projector and PA system

Various seating configurations for up to 60 guests
Under 5 minutes' walk from both Bowes Park National Rail and Bounds Green Underground stations

Easy walk from a number of bus routes

Street parking
North London Samaritans longest-serving volunteer, Jean, cuts a remarkable cake shaped like Shaftesbury Hall at the official opening.
Shaftesbury Hall official opening
Shaftesbury Community Hall officially opened in March 2019 (left to right: Andrew Mulroy, Mulroy Architects; Ward Sparrow, Executive Director Samaritans; James Lloyd, Bowes Park Community Association; Beverley Knight MBE, recording artist; John Pyatt, Director North London Samaritans).
First shift at Shaftesbury Hall rings in the changes
Branch Director, John, joins Listening Volunteers Dani, Jill and Liz as they complete the first shift on North London Samaritans new Shaftesbury Hall branch.
Hanging up the phone at Bowes Road
Eliza of North London Samaritans hangs up the phone for the last time at our rented Bowes Road branch. We close for one week, with shifts starting at the new Shaftesbury Hall on 5 November 2018.
The countdown to opening begins!
The finishing touches are being added to Shaftesbury Hall, ready for North London Samaritans to move in
The Hall now has its sprung dance floor, and we're taking bookings for community use
The Hall gets plastered (and on a week day)
The plasterers have been busy at Shaftesbury Hall!
The interior of the Community Hall is almost complete!
The scaffolding's gone and Shaftesbury Hall's exterior now complete!
What light through yonder window breaks?
The windows have now been installed on one of the hottest days of the year!
Please reload
North London Samaritans is one of over 200 branches in Britain and Ireland. For information about Samaritans generally, what we do and how we can help, please click here.
North London Samaritans owns and manages Shaftesbury Hall, but our main mission is to provide emotional support across North London, predominantly supporting the London Boroughs of Enfield, Haringey and Barnet.
​
If you are seeking support, are interested in becoming a volunteer or would just like to know more about us, please visit our Branch Webpage.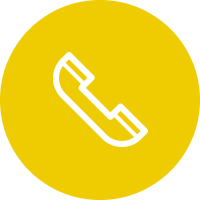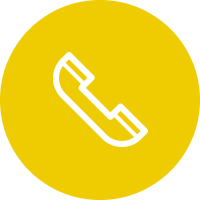 For Emotional Support call: Freecall 116 123